NEWS

REGIONALS
Among the big news announced for this edition of our traditional sporting event in early summer, her...
Continua >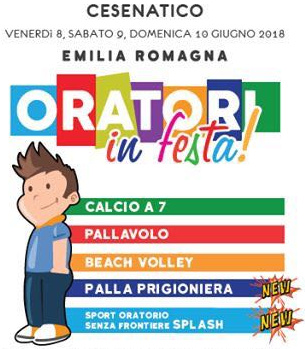 REGIONALS
Traditional appointment at the EuroCamp of Cesenatico on the 9th and 10th June. An opportunity for...
Continua >
News ed Eventi Locali
News ed Eventi Locali
37° Carnevale dei Bambini Sabato 3 maggio 2014 Animazioni, Luna Park, Teatro, Stand e tante altre cose a XII Morelli in occasione del 37° Carnevale dei Bambini! Divertimento assicurato a partire dalle 15:00!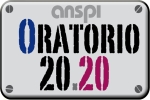 GLI INCONTRI FORMATIVI ANSPI NEI NOSTRI ZONALI Prosegue la programmazione di incontri formativi nei nostri zonali..dopo Modena, Carpi, Faenza, Bologna al via i corsi di Parma, Rimini, Piacenza, Reggio Emilia... tante...

Continuano gli incontri organizzati nelle diocesi dell'Emilia Romagna e della Toscana per metterci a servizio dei programmi pastorali diocesani con il nostro carisma e le nostre attività. Questa settimana incontriamo i...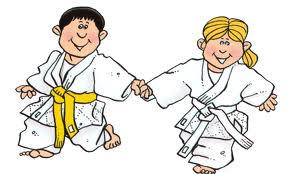 IL VALORE EDUCATIVO DELLO SPORT Venerdì 31 Gennaio 2014 ore 20:45 Pieve Cesato SCARICA LA LOCANDINA CON IL PROGRAMMA!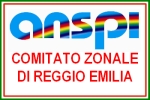 "La fede in dialogo": un nuovo ciclo di cineforum al cinema parrocchiale di Rivalta (RE) dal 7 novembre. Ogni sera si parte con una breve presentazione del film, cui segue la proiezione. Poi viene aperto il dibattito, aiutato da una scheda...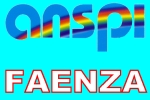 Incontro formativo a Faenza Mercoledì 13 novembre. Il Circolo Anspi Cappuccini, in collaborazione con la locale sezione dell'Azione Cattolica, per la sera di mercoledì 13 novembre organizza un incontro sul tema "Tempo per educare,...